Join The Wine Counselor® at any of the public events listed below and be sure to follow us on social media and in our newsletter to stay up-to-date on events in your area!
SCROLL DOWN TO SEE THE SPIRITS CLASSES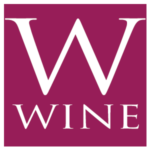 Red, White, and Rosé
June 28, 2018 • 7:000 PM - 9:00 PM
Celebrate our nation's birthday with a stunning selection of all-American wines. Sample six favorites from around the country, including mouth-watering bubbles, racy whites, refreshing rosés and rockin' reds. Each wine is guaranteed to delight your palate! Wow your friends with your new expertise!
Tickets by Phone or Online: Phone: 313/881-7511 Order Online Here
The War Memorial
32 Lakeshore Drive
Grosse Pointe Farms, Michigan 48236
---
NEW CLASS/NEW DATE! Best of the Boot – Italian Wines
July 25, 2018 • 7:00 PM - 9:00 PM
There is so much more to Italian wine than Chianti – you'll enjoy six of the best the "boot" has to offer. From a sparkling white to deep and dark reds, your palate will shout "Grazie" after this edutaining class. Classic Italian small plates paired with your wines!
Tickets by Phone or Online: Phone: 313/886-9933 Order Online Here
Trattoria Serventi
20930 Mack Avenue
Grosse Pointe Woods, Michigan 48236
---
Society of Wine Educators National Conference
August 16, 2018 • 1:00 PM - 3:00 PM
The Pleasures of Pinot. An in-depth examination of the Pinot grapes: Blanc, Gris/Grigio, Noir, Meunier. An outstanding selection of wines will be tasted as part of this intensive seminar. This presentation is part of the SWE National Conference & sells out far in advance of the conference date.
Order tickets from the venue by phone: 800/365-3065
Woodcliff Hotel & Spa
199 Woodcliff Drive
Fairport, New York 14450
NEW CLASS: Tequila's Temptations
July 26, 2018 • 7:00 PM - 8:30 PM
Discover the history, process, and styles of Mexico's national spirit. From silky silver to aged añejo, tequila is better than ever. Learn to detect the difference in six renditions of this fascinating beverage and leave with a whole new perspective on this very popular libation. Laugh & Learn!
Tickets By Phone or Online: 248/667-7157 Order Online Here
The Village Workshop
455 E. Cady St., Northville
Michigan 48167
Got an Event We Should Know About?
Book The Wine Counselor® for your upcoming festival, fundraising event, winery or brand event.
It all starts by contacting us.