Join The Wine Counselor® at any of the public events listed below and be sure to follow us on social media and in our newsletter to stay up-to-date on events in your area!
SCROLL DOWN TO SEE THE SPIRITS CLASSES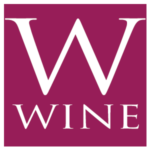 Society of Wine Educators National Conference
August 16, 2018 • 1:00 PM - 3:00 PM
The Pleasures of Pinot. An in-depth examination of the Pinot grapes: Blanc, Gris/Grigio, Noir, Meunier. An outstanding selection of wines will be tasted as part of this intensive seminar. This presentation is part of the SWE National Conference & sells out far in advance of the conference date.
Order tickets from the venue by phone: 800/365-3065
Woodcliff Hotel & Spa
199 Woodcliff Drive
Fairport, New York 14450
NEW CLASSES WILL BE ANNOUNCED LATER IN AUGUST!
Check back often and stay up-to-date by following me on Facebook
Got an Event We Should Know About?
Book The Wine Counselor® for your upcoming festival, fundraising event, winery or brand event.
It all starts by contacting us.