Join The Wine Counselor® at any of the public events listed below and be sure to follow us on social media and in our newsletter to stay up-to-date on events in your area. Please click on the venue name for a link to the address and directions.
3RD THURSDAYS AT EASTERN MARKET

Tequila's Temptations
Next workshop May 7, 2020
Shed #5
Check out everything going on at the Eastern Market >>
WINE TASTING AND ARTISAN FOOD PAIRING
Eats & Crafts of Troy - 7 pm to 8:30 pm
The series is $125 for all three classes in the series or $49 each.
Eats &  Crafts  |  Tickets/Reservations Available by Phone 248-879-8124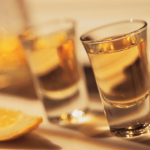 TEQUILA'S TEMPTATIONS
Monday March 9, 2020 |  6:00 PM
This special event hosted by the MCCA and Red Run Golf club is open to members, non-members and guests.
Got an Event We Should Know About?
Book The Wine Counselor® for your upcoming festival, fundraising event, winery or brand event.
It all starts by contacting us.