Join The Wine Counselor® at any of the public events listed below and be sure to follow us on social media and in our newsletter to stay up-to-date on events in your area. Please click on the venue name for a link to the address and directions.
3RD THURSDAYS AT EASTERN MARKET (NEW SERIES)
No Workshop on Thursday, April 18th 2019

Series Update: The workshop on April 18th will be rescheduled. The 3rd Thursday Workshops scheduled for June and October are unchanged. If you haven't done so already, please subscribe to our newsletter to find out more as each class approaches. We look forward to seeing you.
LUCK O' THE IRISH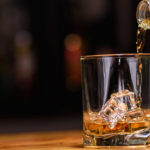 Wednesday, March 13, 2019 at The War Memorial
7:00pm to 8:30pm
Join us for an up close and personal introduction to Irish Whiskey. Lighter than Scotch, this spirit has an entrancing history guaranteed to make your Irish eyes smile. Embrace the diversity of the spirit through 6 samples of the best-selling favorites to the ultra-premium versions. We're positive you'll leave with the luck of the Irish on your side!  TICKETS>
ROSE' ROCKS (NEW CLASS FOR 2019)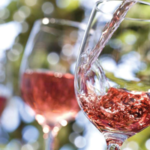 Thursday, March 28, 2019 at The War Memorial
7:00pm to 8:30pm
Think pink! Be the first in your inner circle to discover the secrets of rosé. Undoubtedly in a league of their own, rosé wines range from pale pink to neon fuchsia and everything in between! So very food-friendly and swinging from bone dry to the sweet, get in on the rise of the rosé with 6 of the most popular pinks in the market. TICKETS>
BEST OF THE BOOT (NEW WINES FOR 2019)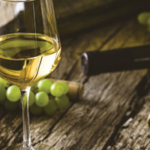 Wednesday, April 17, 2019 at The War Memorial
7:00pm to 8:30pm
Rome was not built on Chianti alone. Open your hearts and palates to all that Italy has to offer.  Enjoy 6 Italian gems ranging from sparkling whites to deep, ruby reds. You're sure to discover your new favorite pizza wine and enjoy an incredible experience, 'to boot'. Salute! TICKETS>
TEQUILA'S TEMPTATIONS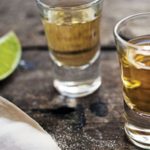 Thursday, May 2, 2019 at The War Memorial
7:00pm to 8:30pm

Smooth with a side of exotic, Tequila aims to please on multiple levels. Sip 6 premium samples of this complex Mexican spirit and unleash your inner aficionado by learning the true luxury of tequila (and mastering the perfect margarita, of course)! TICKETS>
CLASSIC COCKTAILS, PART 2 (NEW CLASS FOR 2019)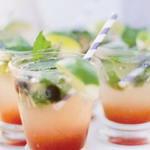 Thursday, May 16, 2019 at The War Memorial
7:00pm to 8:30pm
Step up your game this summer by serving your family and friends the cocktails they crave.  Master 6 summer-worthy classics through flawless mixology methods. Rise to the occasion and head out to the verandah with these timeless cocktails that will keep them coming back for more. TICKETS>
THE JOYS OF GIN (NEW CLASS FOR 2019)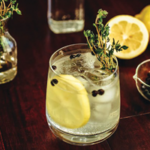 Wednesday, June 19, 2019 at The War Memorial
7:00PM TO 8:30pm
Pull up a chair and throw your arms around the classic taste of Gin, the original flavored vodka! Trace a path from its medicinal roots to the amazingly crisp spirit it is today and discover the hidden secrets of this best-selling spirit. Marvel at the vast difference in aromas and flavors through 6 samples of this juniper berry beverage. TICKETS>
Got an Event We Should Know About?
Book The Wine Counselor® for your upcoming festival, fundraising event, winery or brand event.
It all starts by contacting us.