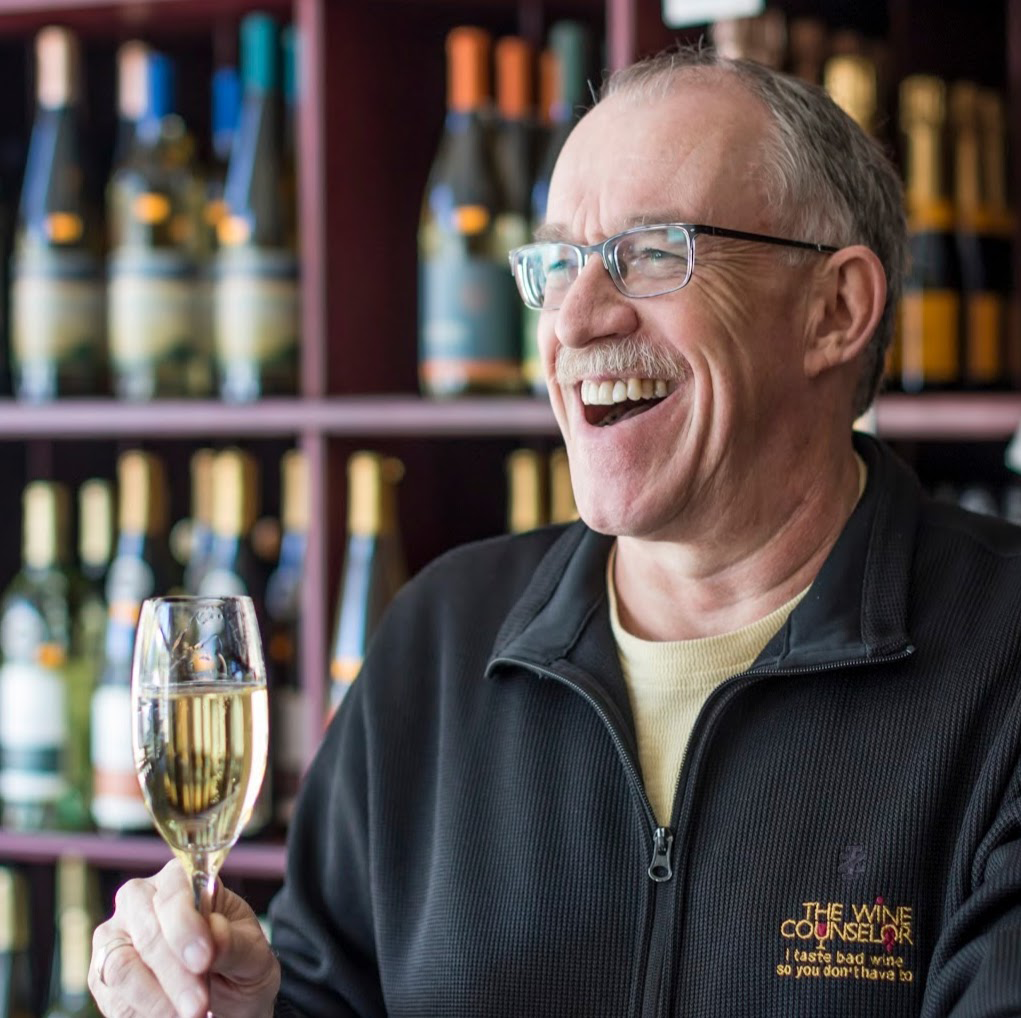 Michael Schafer — The Wine Counselor®, brings the world of wine and spirits down to earth for everyone to enjoy. Wine and spirits should be fun — not intimidating. Michael takes the mystery out of wine and spirits in a fun and informative way that makes learning enjoyable for consumers and professionals alike.
Michael is a distinguished wine and spirits educator holding the Sommelier (Court of Master Sommeliers), Specialist of Wine and Specialist of Spirits (both from The Society of Wine Educators) designations. In addition, he has been widely featured across leading networks and publications about a wide-range of wine and spirits topics including Michigan wines.
Michael Schafer - The Wine Counselor®
Wine & Spirits Edutainer, Sommelier, Specialist of Wine, Specialist of Spirits, and Certified Culinary Travel Professional
Award-winning wine, beer and spirits educator at 

Oakland Community College and 

Baker College-Culinary Institute of Michigan
Contributor to numerous publications, guides, and broadcasts
Board member of Detroit Wine Organization – a nonprofit promoting the education & enjoyment of wine while benefiting local charities
Seasoned professional trainer at all levels of wine & spirits management
The Wine Counselor® provides entertaining and educational classes and programs designed to be fun and engaging. Whether it's a corporate, association or private event, Michael will customize your program to meet your needs. You will learn and laugh while having a great time tasting!
The Wine Counselor® is perfect for:
Private Events & Intimate Gatherings
Corporate Team Building
Team Training for Restaurants, Bars, Country Clubs & Venues
Tasting Room & Sales Teams for Wineries, Craft Distillers, Brewers, Distributors, and Retailers
Michael also offers Wine and Spirit List Consulting to the trade and Customized Fundraising Programs for registered nonprofit organizations.
The Wine Counselor's Clients Say...
"Michael is an entertaining presenter for a wide range of audiences."
– Michigan Grape & Wine Industry Council
"He is an educator first and then an entertainer, two different skills that he mixes well. The result? A great way to learn!"
 – Bel Lago Vineyards and Winery
"Michael is a true professional with a passion and love of sharing his expertise and knowledge with everyone."
 – The Culinary Institute of Michigan